Last treatment The last dental treatment in your life.
Oral Beauty Clinic Shirokane pursues global standard medical care and service.
We adopt the latest and advanced treatment to aim for dental care service we would want to do for our patients.
Have done many treatments in the past but nothing has changed. Can't laugh hard since you don't like the way your teeth looks. Time to think how important it is to have a good health. If you would like to cure properly get good quality medical treatment.
This dental clinic is the place that would change your dream. 「last treatment」will change your lifetime.
Medical services
Aesthetic dentistry, Anti-aging
Implant, Aesthetic denture
Periodontal disease treatment, Halitosis treatment
Second opinion outpatient services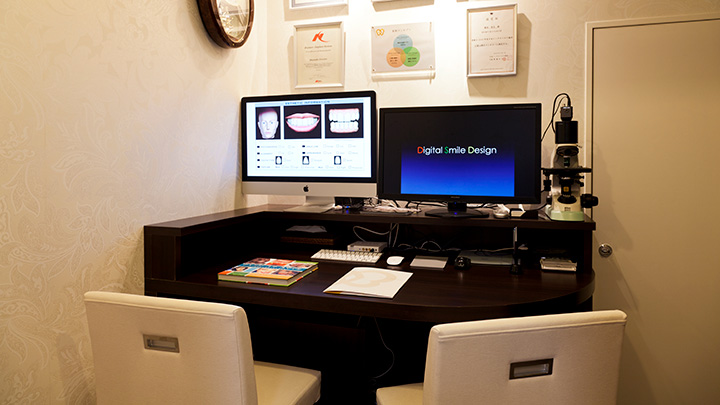 Five missions
Promise.1
Striving for relief(subjectivity) and safety(objectivity)
Promise.2
Providing cutting edge and advanced dental treatment
Promise.3
Treating on the same basis with our family
Promise.4
Providing a high quality experience for each patient
Promise.5
Not compromising service quality, luxury and cleanliness
Overview
1 minute by foot from Shirokane takanawa station
our clinic open on Mon-Fri,Sat,Sun and holidays
free childcare service
Clinic name
ORAL BEAUTY CLINIC SHIROKANE
Language
Japanese, English
Opening hours
Mon-Fri 10:00~19:00
Sat, Sun and holidays 10:00~18:00
closed: new year's holidays
Nursery
free childcare service in Shirokane kodomo no haishasan
Address
108-0072 14-4-B1F, Shirokane 1-chome, Minato-ku,Tokyo
Access
1 minute by foot from the No.4 exit of Shirokane takanawa station
Dentist
Chief Executive Masashi Sonobe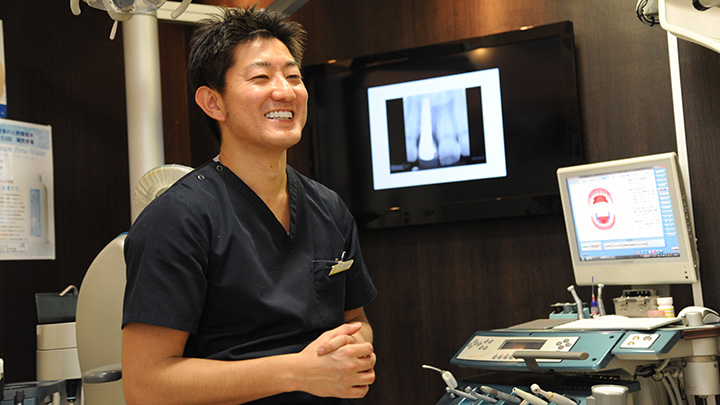 Your life will change if you have a good smile!
Ever since I was a child, I didn't like going to the dentist. I didn't like the way my teeth looked having metal fillings, cavities(caries) and bad alignment of the teeth.
To overcome the obstacles I have decided to take orthodontics treatment and aesthetic treatment with ceramic that lead me to have confidence in the way I make a smile that changed my self-image and also I have become more confident with personal relation that lead me to better personality.
Smile makes you push to another level in your life. My ideology of a dental treatment is not just curing cavities or curing periodontal disease but to deliver the full potential of one's smile.
Vice-principal Taeko Sonobe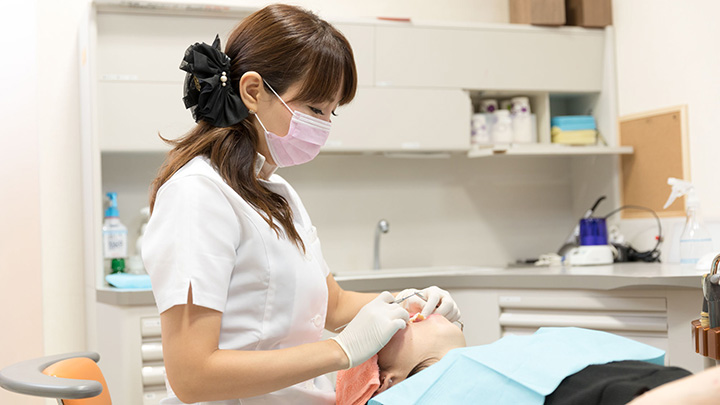 Beautiful smile, the next step to happiness
I have met many different types of patients. Most of the patients say that they hate dentist or they are frightened or they can't just handle them. So they just let their teeth be until it gets worse, that makes them not want to go to the dentist again.
I strongly want to change the idea of a dentist to a more fun, outgoing place to visit and also a place where the patient can get healthier as they come repetitively. I would be very happy to hear that this kind of dentist even existed.
If you have any problems concerning your teeth or mouth feel free to take the first free counseling.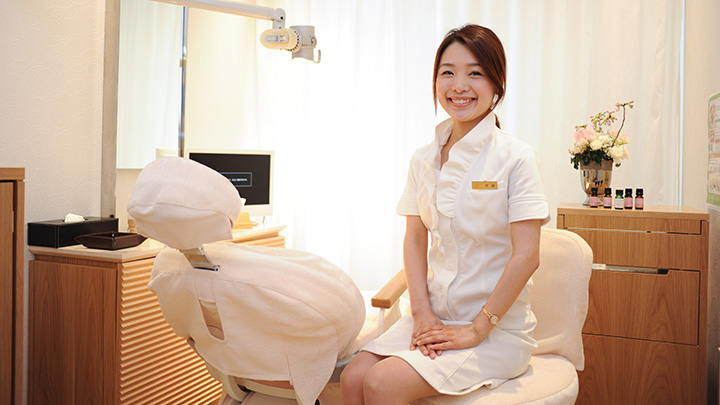 The way your smile is depended on your life. Let's get a beautiful smile that you prefer. If you have any questions or concerns regarding teeth alignment, whitening, gummy smile treatment, please contact through the form below.
the steps for treatment
Making an appointment by phone or e-mail
Counseling
Dental dock
Treatment plan
Starting to treatment